Gratitude, Congratulations, and Sympathy from Shelter Animals

These e-cards are here for you to let someone know you're thinking of them through the ups and downs. With a minimum donation of $5, you can now instantly show you care with an adorable animal and a personalized message in their inbox. You'll get a copy of your sent e-card in your inbox, too.
Are you celebrating good news such as an anniversary or graduation? Select the congratulations tribute.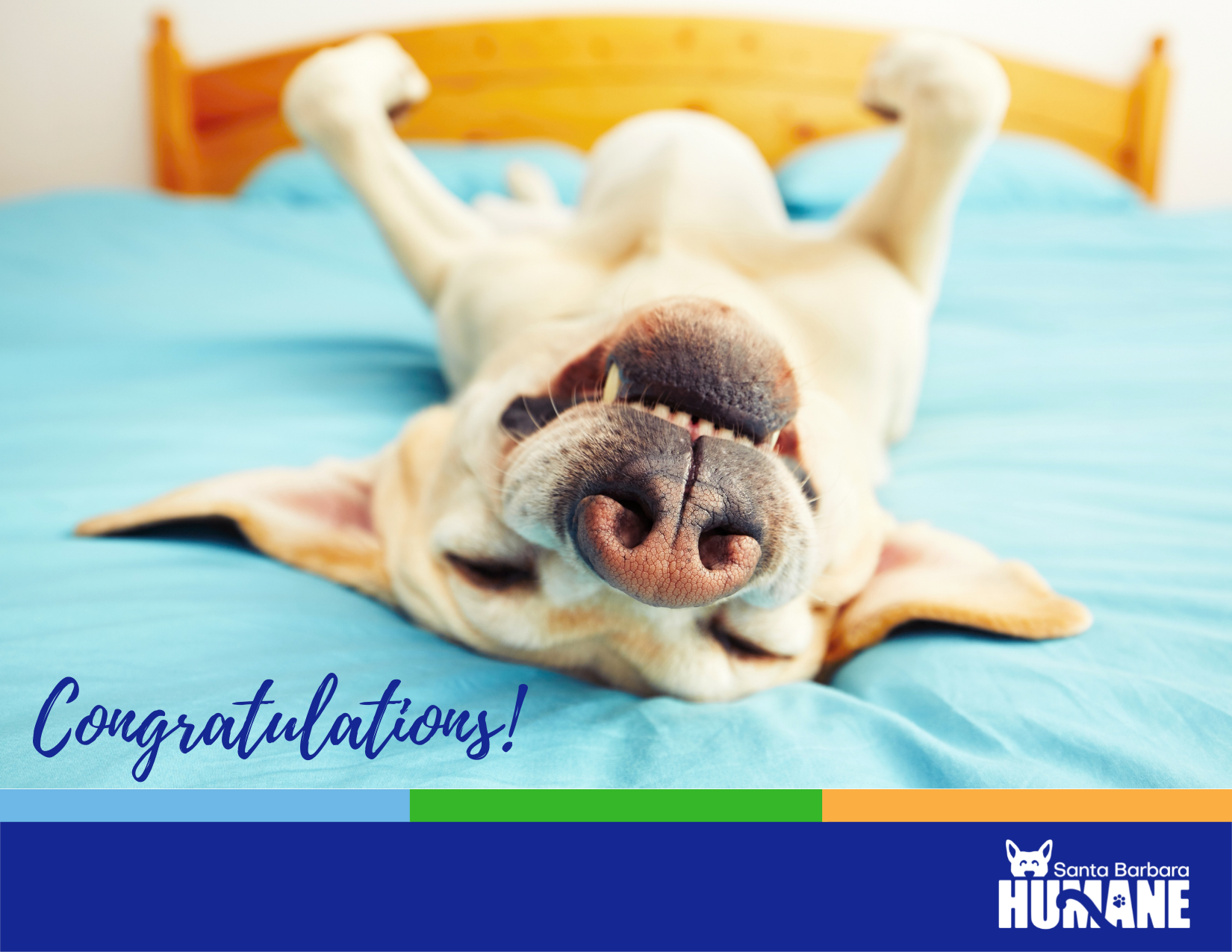 Want to share your gratitude? Choose the thank you tribute.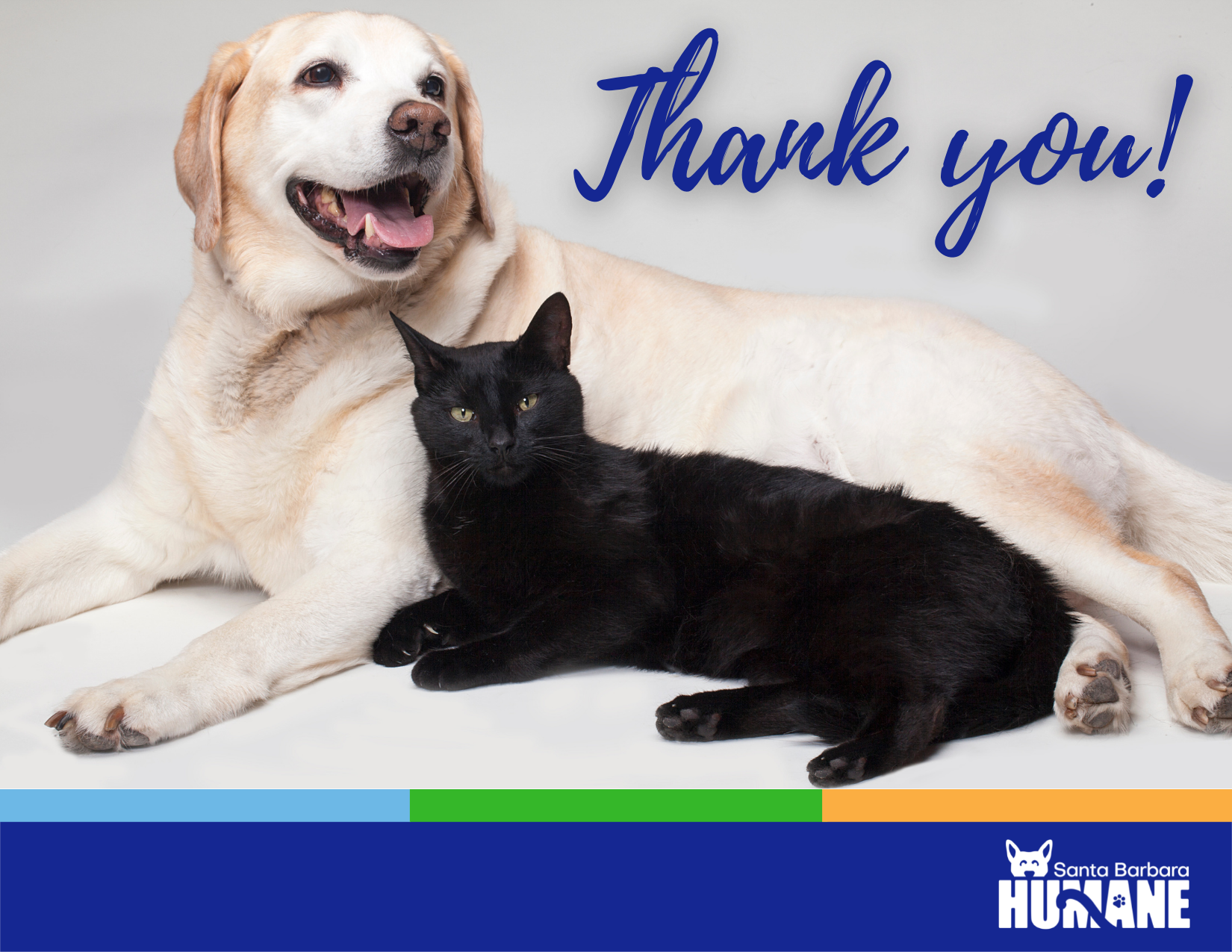 Would you like to offer sympathy in a difficult time? Choose the thinking of you tribute.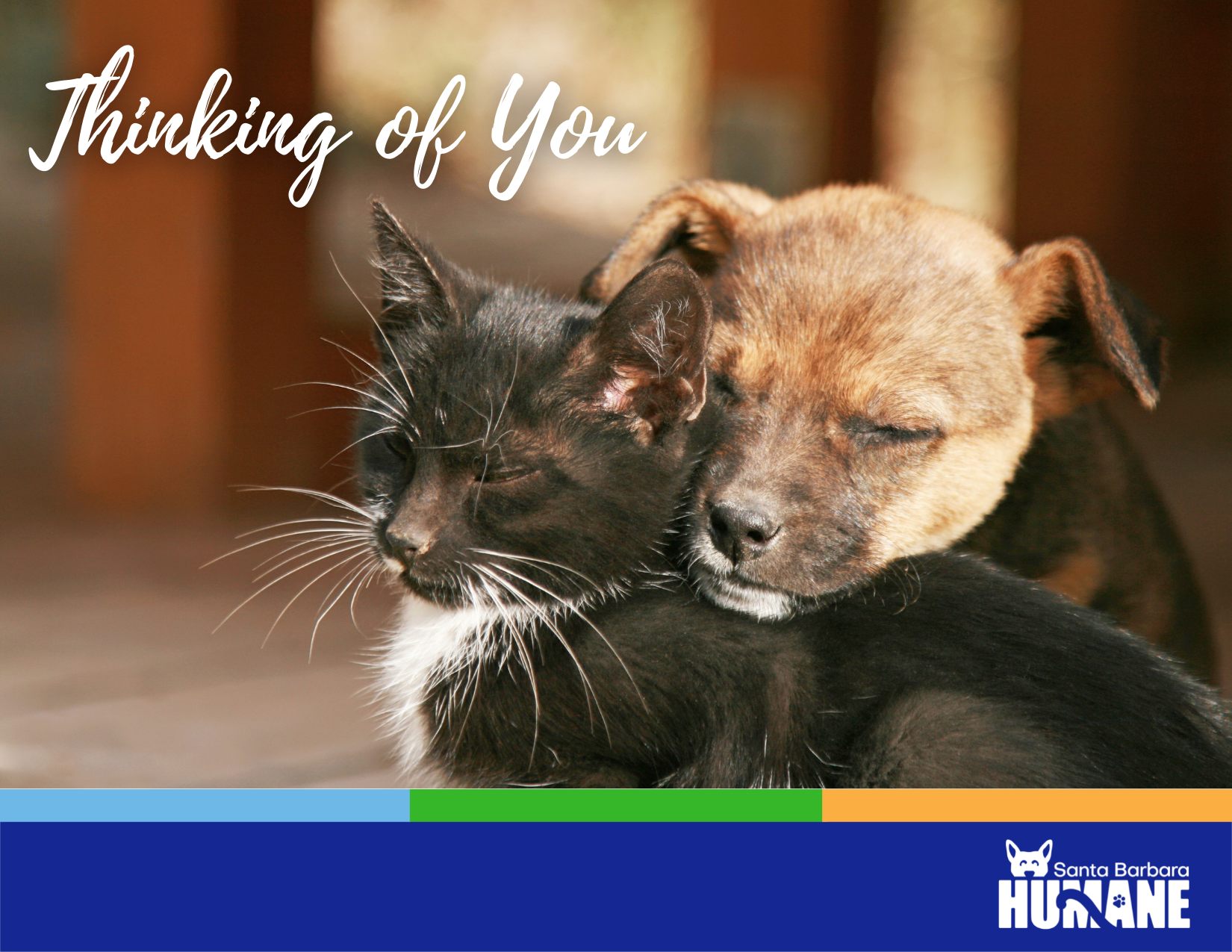 Not seeing a card for the occasion you're looking for? Email [email protected]!
Please note: email e-cards are sent automatically upon check-out to the email address provided. E-cards cannot be sent anonymously.